Secure The Safety Of Your Mobile
• Application Protection
• Anti-Phishing
• Anti-theft
• Scanning
• Firewall
• Removal
The daily increase of Android malware decreased the information security of cell phones. On the contrary, a powerful antivirus can ease your mind about any malware and its threats. Padvish Android antivirus is powerful protection for your Android phone/tablet's maximum security. Padvish is a fast antivirus and can provide you security with the most advanced technology in the world.
It Can Be Executed On Android 6 Or Higher
Features of Padvish Android Antivirus

Anti-Phishing

Anti-theft

Application Protection

Firewall
Removal

Scanning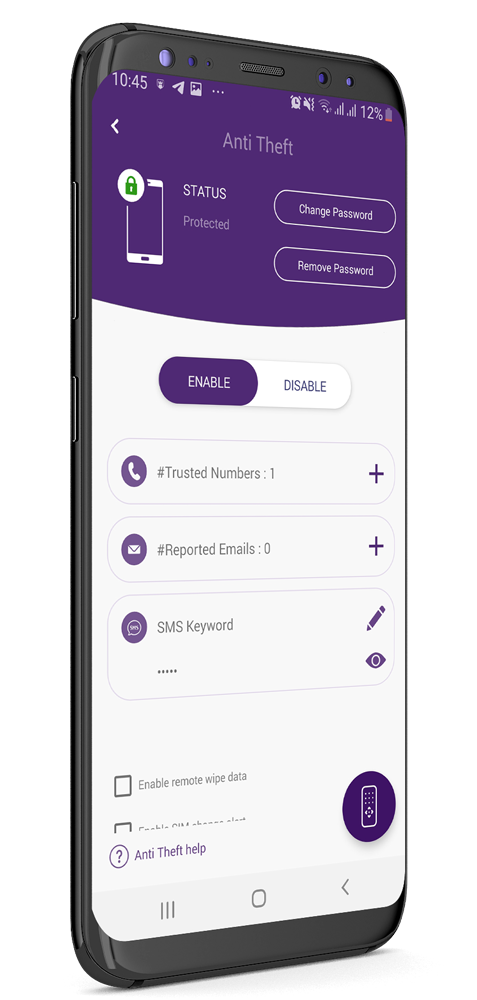 Padvish Anti-Theft
locking the stolen phone
set password on the stolen phone
play alarm for the lost phone
removing the stolen phone memory
sending warning SMS when SIM card is being changed
Put password for entering and adjust changing for anti-theft
the user-friendly dashboard of the performed instructions
accepting the unlimited phone number and trusted emails list
Padvish Anti-Phishing
Phishing means achieving banking and user information by falsification the sign-in page or banking gateways. In fact, anytime you enter a fake gateway, you are under a phishing attack without any notice. When you enter the fake gateway, if you enter your banking information, the hacker who builds this fake page will see your information and immediately empty your banking account with your own entered information.
With the help of Padvish Anti-Phishing, be safe from hackers and their accession to your banking information on the fake banking gateways. It will identify this feature of fake pages and prevent users from entering these pages while showing notifications.
Features of Anti-Phishing
Detecting fake gateways from validated ones.
reporting the function of analyzed gateways
the capability of showing transactions history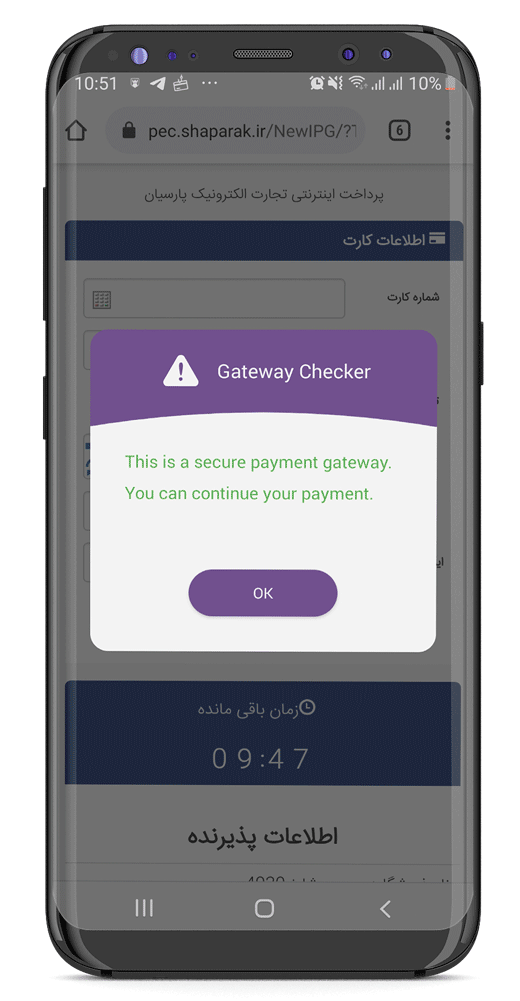 Camera Lock
Padvish android antivirus makes you able to lock access to your camera. Because sometimes constant monitoring of the children's activities is hard. As a result, you can lock your phone camera, if you want to save your privacy from the public.
Other Capabilities of Padvish Android Antivirus

Application protection
It gives you the capability of monitoring and managing the rate of the danger of each application will be provided in three categories: dangerous, low-risk, and safe. Also, you can view the information of each application with separate details. Additionally, you can view the number of certified permissions to each application. The installation and the last update dates of each application can be seen on their pages.

Firewall
A firewall means blocking the application from accessing to internet. Simultaneous connection of the applications to the internet will slow the internet speed and consume the bandwidth. Also, some applications need no internet connection, as a result, you can block its access to the internet from Wi-Fi and Mobile data to being sure to prevent the desired application from connecting to the internet.
Removal
By click on each kind of category, you can view the details of each clicked section separately. For instance, the categorizing of extra files is expanded, and it is clicked on the empty folders. You can see the size of all folders along with their numbers and paths specified, and the user can easily delete this folder.

Scanning
All kinds of malware such as Trojans, Ransomware, Adware, Spyware, etc. are declarable in Padvish Android. The powerful scan employing today's world methodologies will secure your device from malware. Scanning is available in three categories: fast, complete, and file, and you can use them based on your needs.