Padvish AntiCrypto is a separate product from Antivirus and is installable along with other antiviruses. This product is centralized on Ransomware detection which is managed by Padvish Management Console.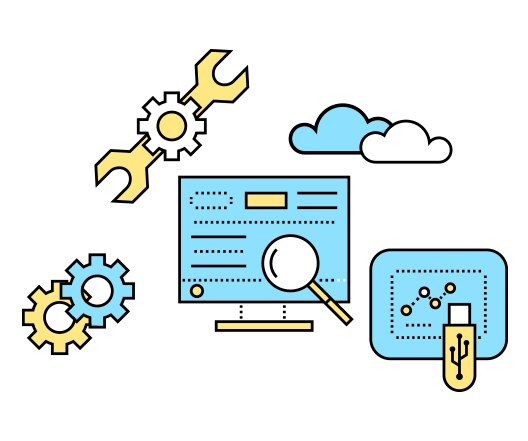 Some Features of Padvish AntiCrypto
expert and powerful anti-Ransomware employing behavioral techniques
protecting all types of user's files against ransom threats and file wreckers
defending against new Ransomware (such as WannaCry) with no need to update
DataCop feature (backing up information) and preventing from deletion these backups in the format of a schedule
magnificent backup speed of your data in only a few seconds
Fast and Professional Support Team
All versions of Padvish Enterprise have the possibility of benefit from the Padvish professional and powerful support team. Padvish experts provide you with demanded guidance by phone, remote access, or in-person as soon as possible. Padvish Support team employs the most expert people and will always be with you to easily enjoy using Padvish products.
Use the following system to receive support for Padvish Enterprise products.
Support.amnpardaz.com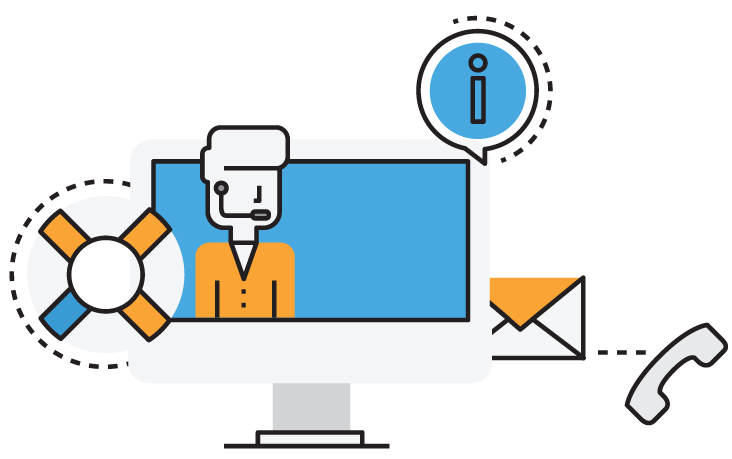 Enjoying The Whole Features Of Padvish Parental Control
defining the hierarchical structures of servers
distributing license to all slave savers
automatic update distributing to slaves
possibility to define and manage multiple servers in a Central Control Console
centralized management of Amnpardaz products (Antivirus, AntiCrypto, Device Control, Controller) from a unit console
possibility of automatic removal of older logs to save the system feasibility
using the SSL secure encrypting protocol to connect between management server with console and clients
demanding the least change on the firewall (only a port on a server)
possibility of changing the client's connecting port with the management server
possibility of transferring and changing the name or IP of the server without losing connection with clients
exploring the connected system to the network by active directory or IP range
Extracting system information (Windows version, Antivirus, etc.)
Antivirus remote installation on network systems
defining accounts with admin accesses for remote installation
Automatic install according to defined filters such as Windows version, IP, OU active directory, exploration method, etc.
defining rules for simultaneous installation numbers and reducing the network traffic
defining and boosting the antivirus to the new version without user's interruption
removing the old systems form the exploration list according to the defined time period
the capability of searching systems based on their specifications
possibility of defining a hierarchical system for applying settings
defining separate settings for each group with the possibility of inheritance from upper hand groups
defining the update schedule in different groups
possibility of locking the setting for lower-hands groups and clients
viewing new and with un-group clients
automatic grouping based on the client's IP
immediately apply and with no trouble of settings on clients
defining the custom and researchable explanation for clients
Research clients by all specifications (name, IP, version, Windows, etc.)
defining password on clients to prevent manipulating or removing product
remote uninstallation
automatic detection based on hardware specification and as a result preventing re-adding clients and extra entrances for a client
central quarantine of files from all managed server systems
taking output from quarantined files to send to the lab
restoring quarantined files to the original place from the server
managing the size and the time of quarantine
online and offline activation
receiving the update as offline and online
receiving the update as a shared folder in the network
receiving an update from the upper-hand server
sending the update as differential (low-size) to clients
managing the bandwidth by scheduling and restricting simultaneous client numbers in sending an update
managing the updated storage spaces on the server
sending immediate update to specific clients
collecting and viewing all logs on the server
central reporting of activities and occurrences in the network and the possibility of searching and filtering
Logging of client console operation (changing settings, changing group, etc.)
statistic and customizable diagram reporting by console administrator
predefined statistic and diagram reporting
possibility of extracting logs in the format of XML, HTML, csv
possibility of storing reports in a specific folder with an adjustable schedule
sending automatic reports by email to the defined administrator(s) with an adjustable schedule
defining and managing users, independent of Active Directory
defining multiple usernames for console admins with different accesses
possibility of defining IP ranges on the connecting to the management server
defining client's scanning task on the server
sending messages to clients by the network administrator
sending shutdown/restart and client's exit commands to clients by the network administrator
centralized management of tasks and operated perfomed on clients
defining offline clients in Padvish management console
defining trusted flashes to connect with offline clients
sending updates, applying changes, and collecting reports from trusted Flash Drives
collecting and regulating enterprise peripheral devices bank
collecting and representing client's hardware and software information
viewing hardware and software that was previously installed on the client
representing the peripheral devices explanations in the device control log and the possibility of searching them
viewing the last client in the device bank that a peripheral device connected to
the fast and simple definition of the peripheral device control rule in the network
possibility of closing/opening and making a peripheral device a read-only one (based on antivirus specification)
possibility to define lock screen for unauthorized peripheral device and shutdown/restarting command in case of connection
easy installation and update
Persian and English User's Manual
educational film and documents
Accessing to Padvish Enterprise special support channels